Parade Paradis !
Parade Paradis is a collective always moving. It begins in 2018, thanks to a commission from an hotel, we were invited to step in the stairwell (le Collège Hôtel). First, we went on hikes, then we wrote an epic novel with 16 voices. From Lyon (France), we flew to New York, to lead other adventures in the city, set up a residence for a few days in Emily Harvey Foundation, and print a newspaper. When we came back, we didn't lost any of dynamism and planned to leave again. You can catch the Parade in the podcasts ofInnommable Radio.
Everyday, everywhere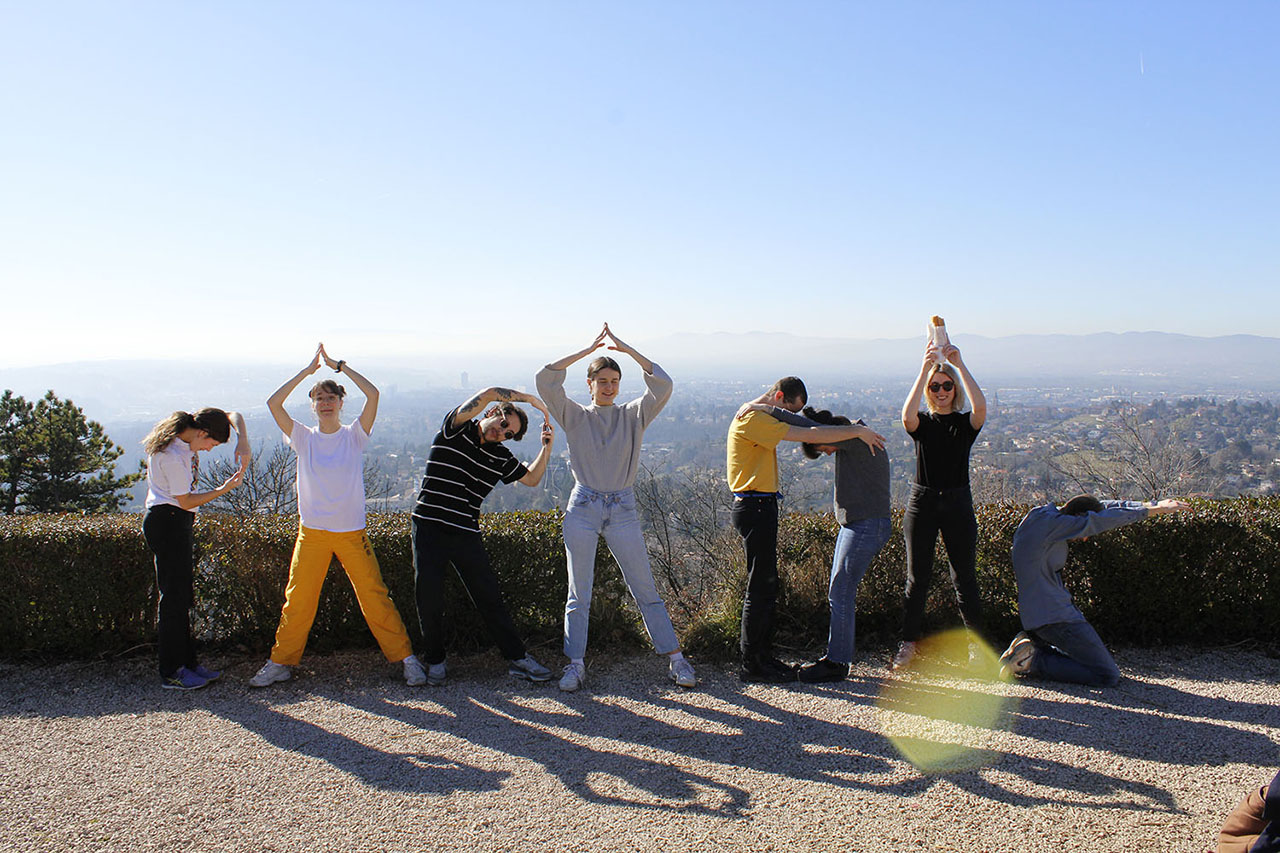 Parade Paradis on hikes between january and february 2019, collecting some shapes : cyanotypes, stencils, markers, transparencies, Super 8, slides, live broadcasts on Innommable Radio...
25 janvier. Première balade. Étrange réunion, en ce vendredi matin pluvieux, dans le couloir du premier étage de l'école : un petit groupe de personnes, fatiguées encore par la courte nuit, vêtues de divers anoraks bariolés et autres imperméables jaunes patientent autour d'un véhicule non moins étrange. Une brouette, que dis-je, un char, débordant de toutes parts d'objets insolites : calques, cyanotypes, rouleaux de papier, rhodoïd, marqueur, pochoirs, farine ; de quoi parer à toute éventualité. Chaque individu devient une unité de production graphique ambulante. Nous partons à pied pour l'Ermitage Hôtel. On sort de l'école, on descend sur les quais. Nous diffusons en direct notre épopée sur l'Innommable radio. On est parti chercher le spa, l'ermitage, le jardin des Rocailles, une cascade. Notre objectif : partir à l'aventure, échapper à l'ennui de la≈sécurité, prendre des vacances dans le cadre de l'école. Quelques minutes plus tard. Sur les même quais. Nouvel indice. Des marelles. Collège Hôtel. Cage d'escalier. De la terre au ciel, au paradis. Paradis. Parade. Paradis. Notre balade c'est ces marelles. Ces marelles c'est notre balade.
The epic novel writing on march 2019, and a reading broadcast on Innommable Radio due to a special event during quarantine.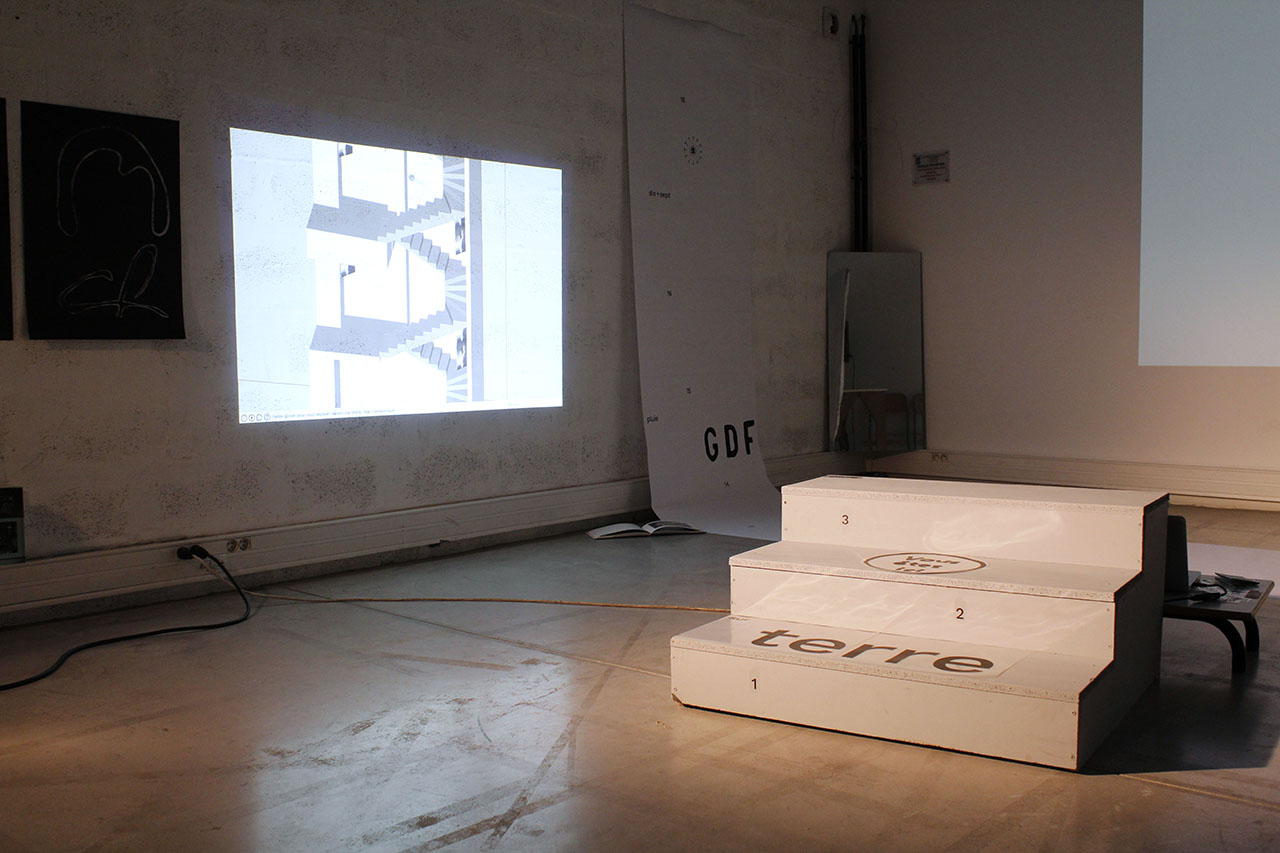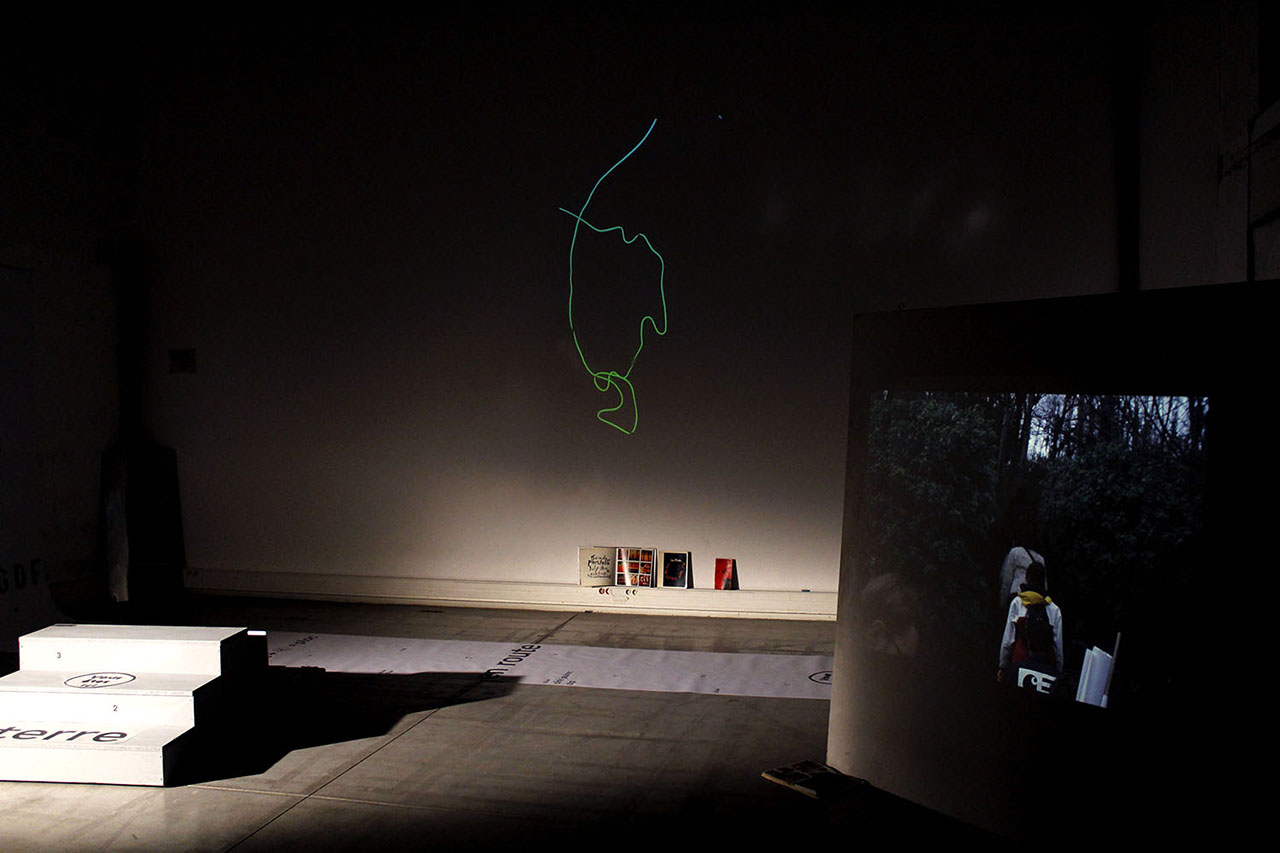 First installation into stairwell on april 2019.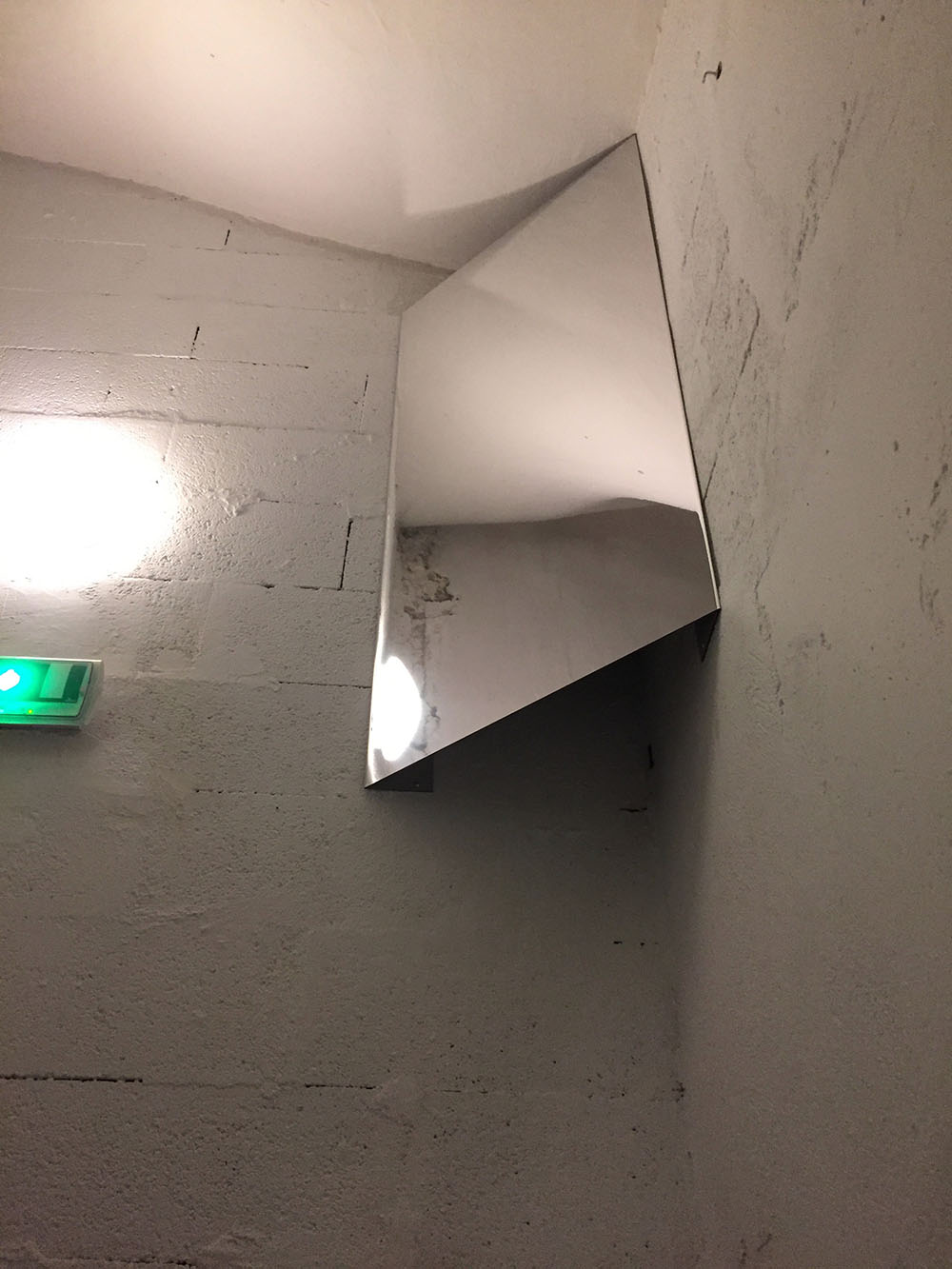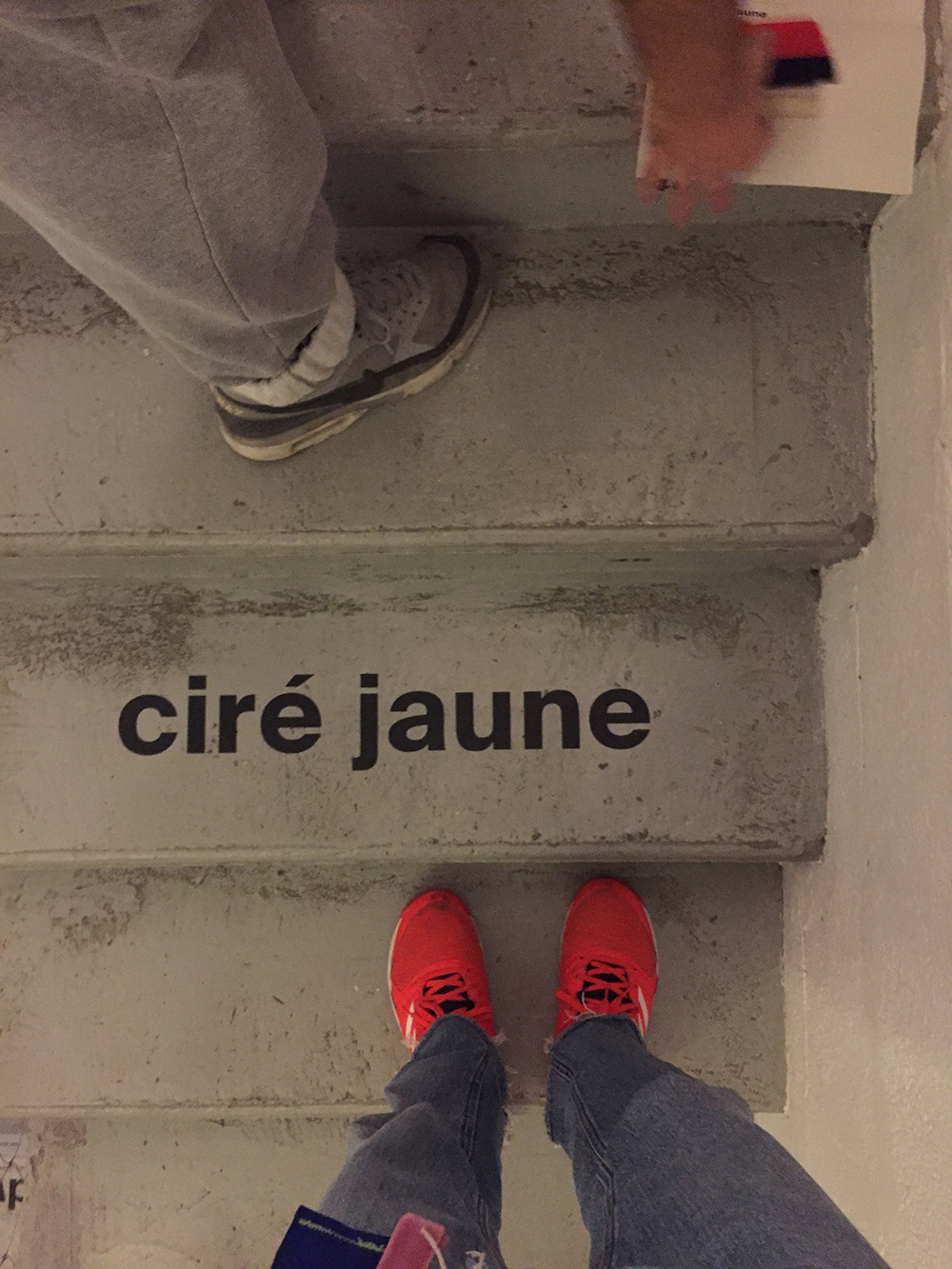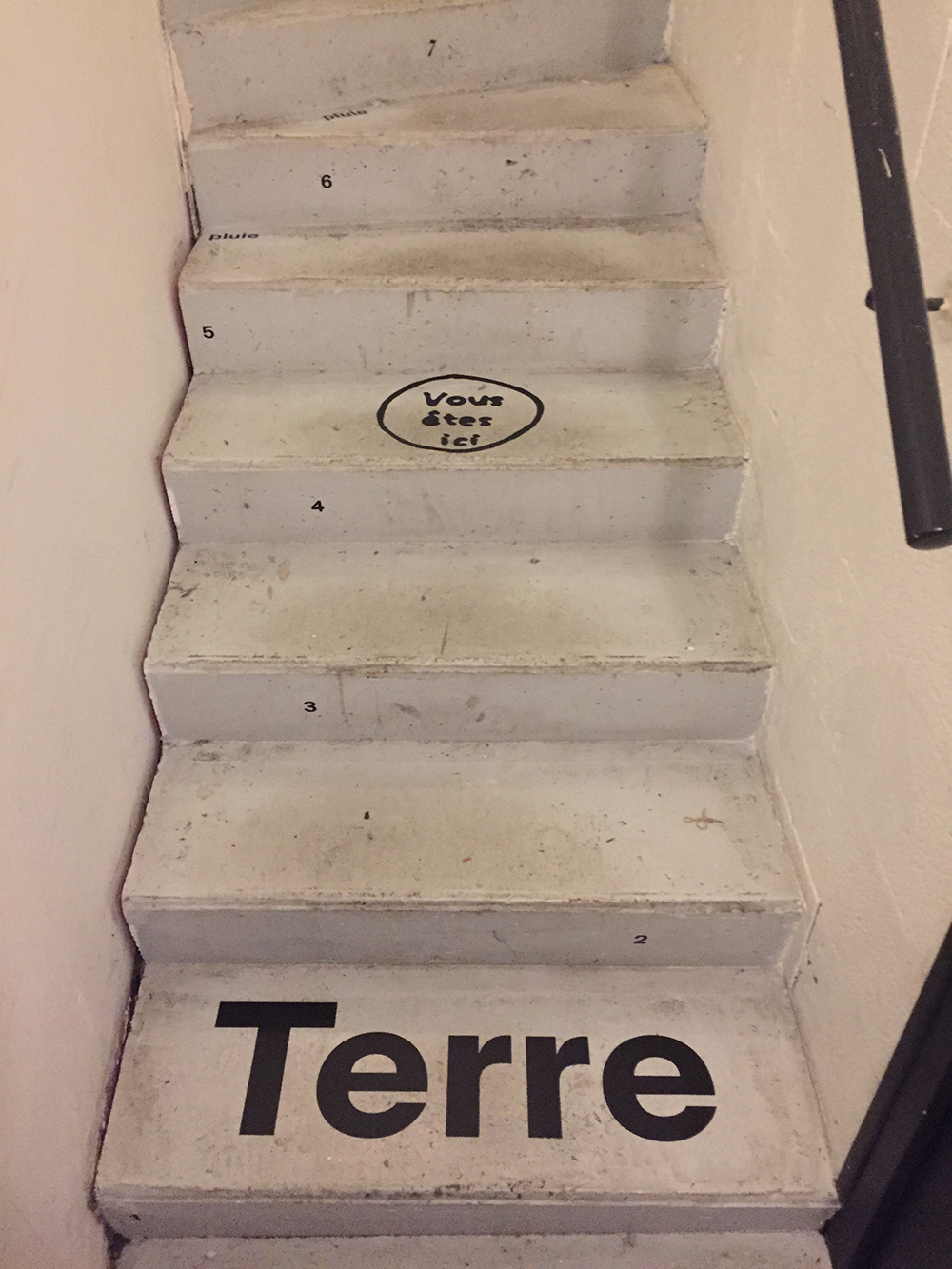 Final installation into stairwell on october 2019.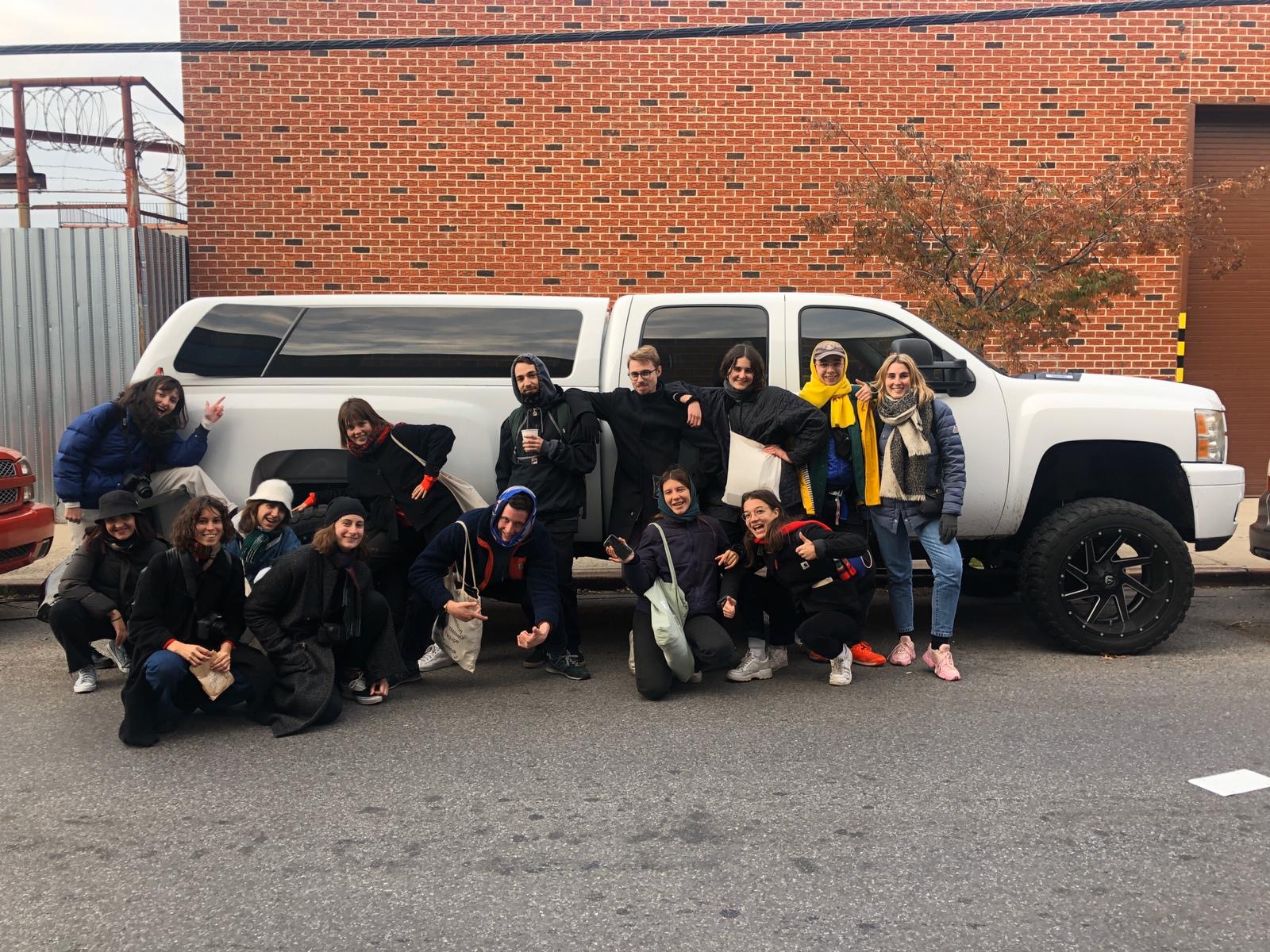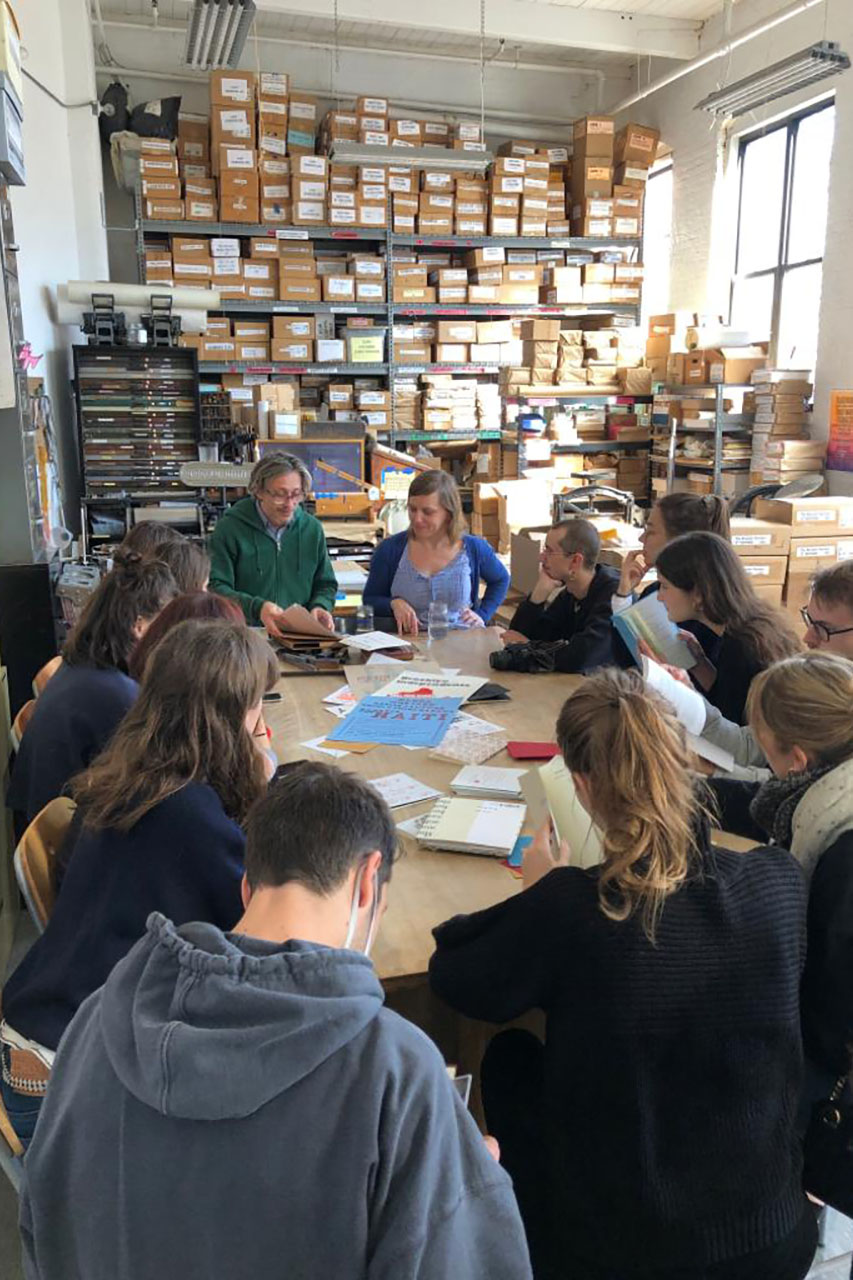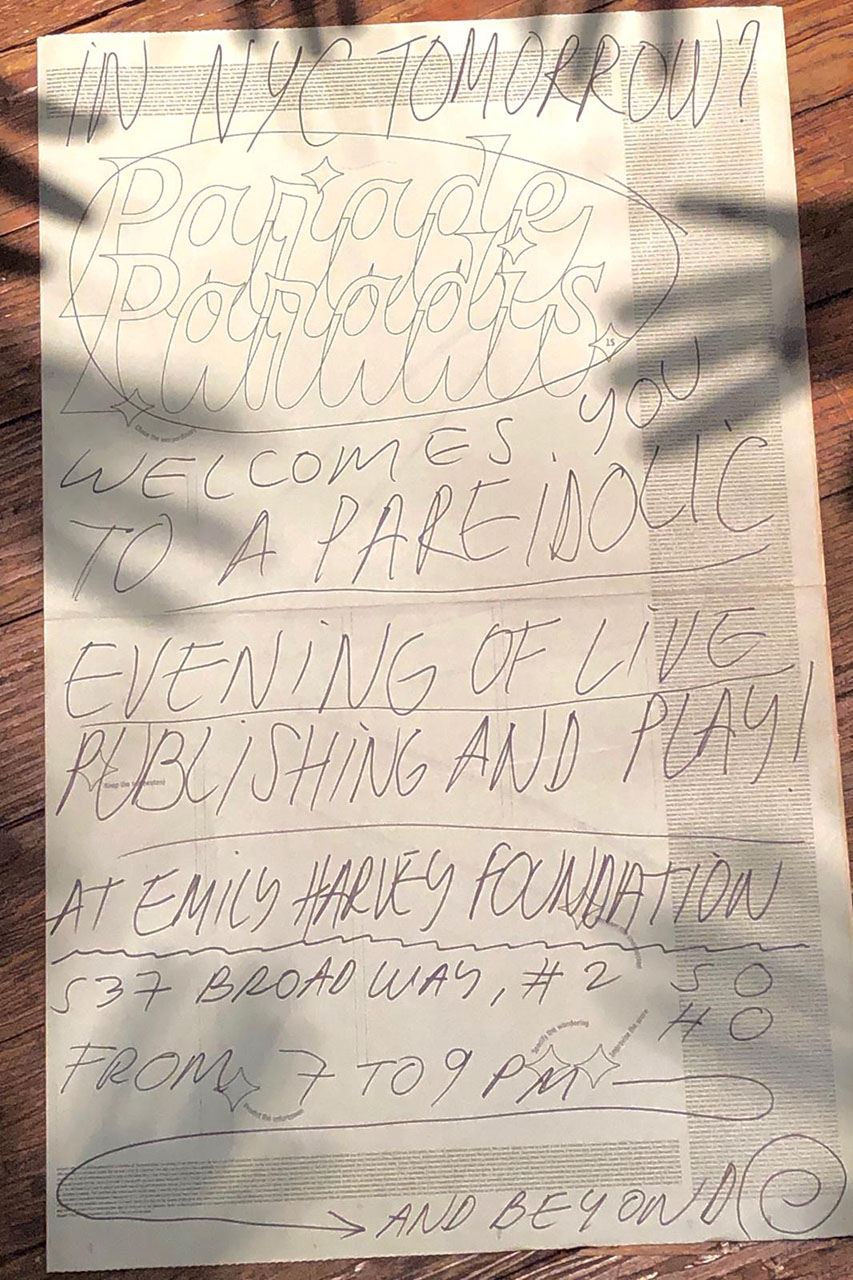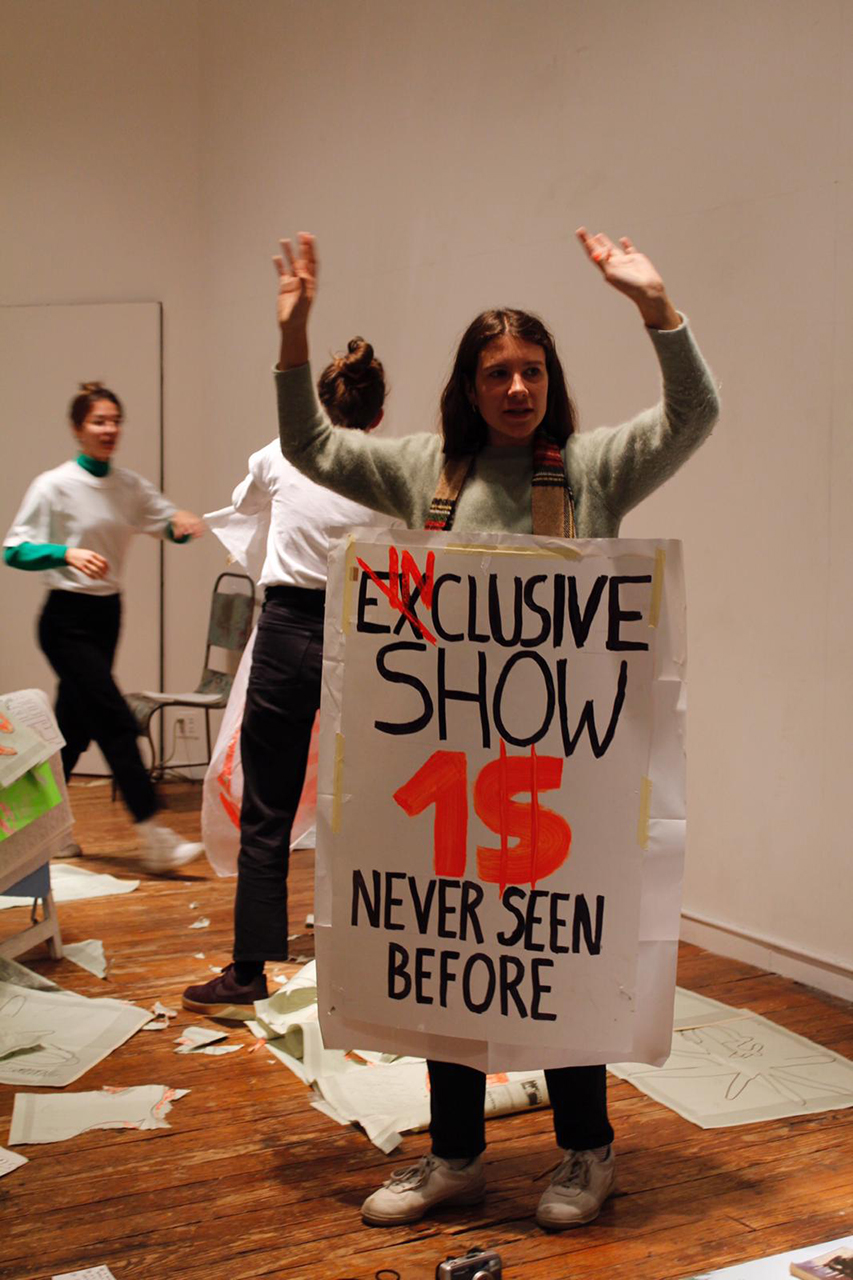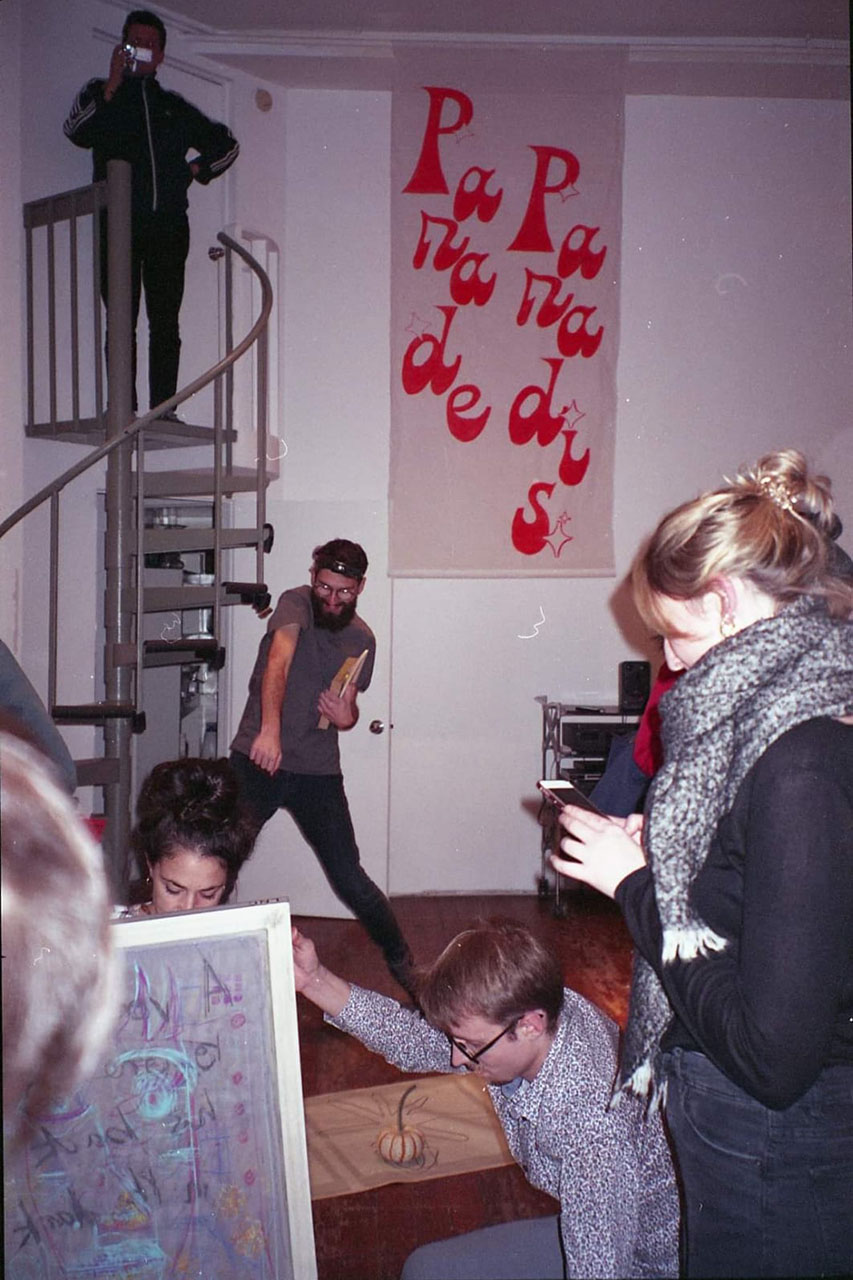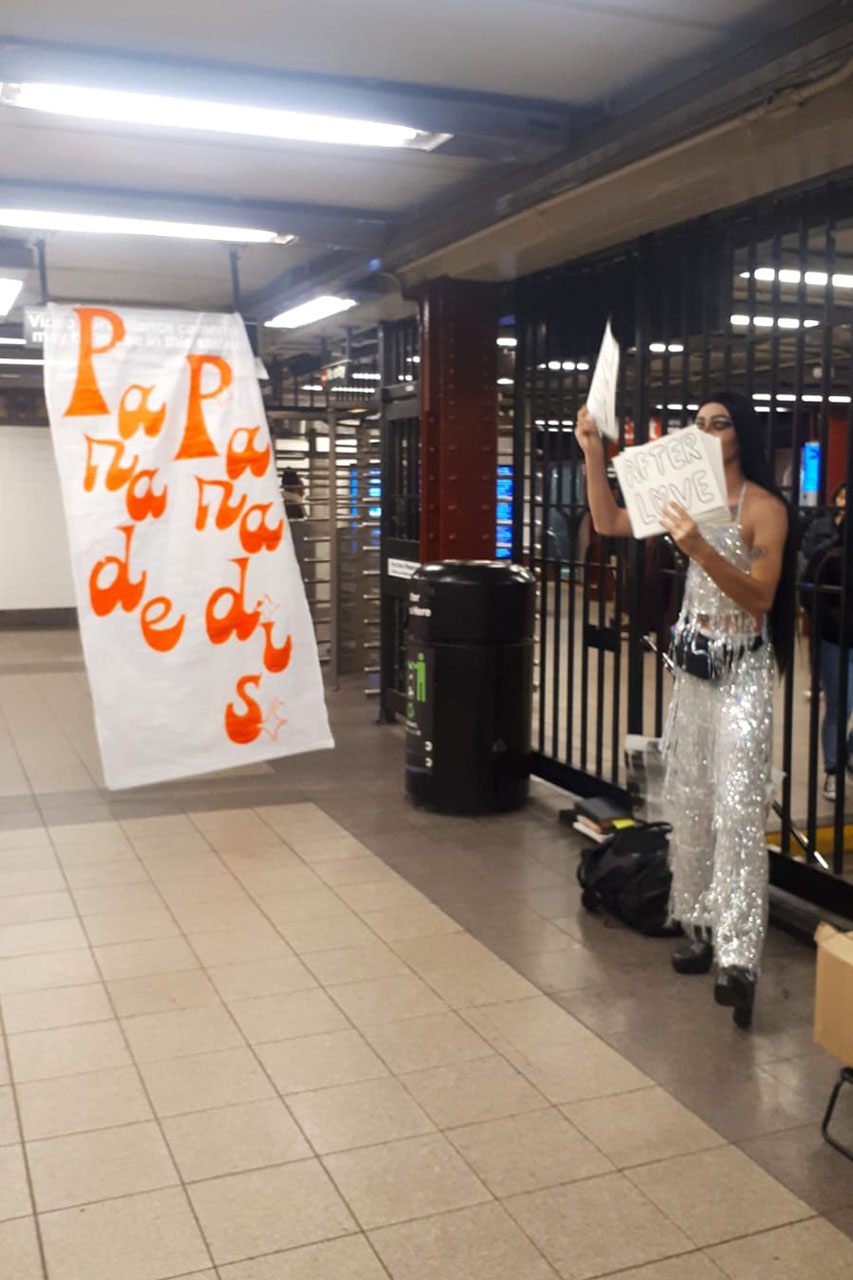 Parade Paradis in New York : printing newspaper at Linco, screen printing at Columbia University, typographic press at Ugly Duckling Press, and live event at Emily Harvey Foundation.